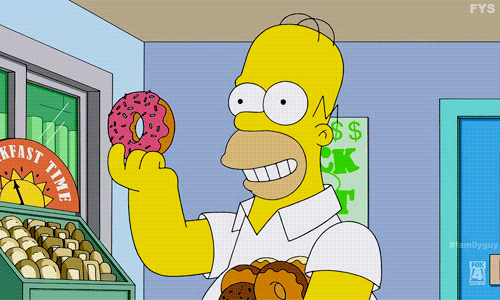 In the words of Homer Simpson, "Hmmm donuts." I basically embody the gluttonous character after a Sunday morning trip to Kingston's iconic donut shop, Coffee Way Donuts. I hesitated posting about these scrumptious delights as I felt everyone had made a trip to this down-to-earth spot on the corner of Concession and Division, however, after posting a photo last Sunday a few people wanted to know more!
Here goes. Coffee Way Donuts has been around for more than 30 years and they've used the same family recipes since the day they opened. It is charmingly old school in the sense that the focus is on the treats and not the decor. Will you find a gluten-free option here? Most likely not. But it's open 24/hours a day, seven days a week and houses some of the freshest donuts you will ever have the pleasure of tasting. A friend of mine gave me her best anecdote, "Sometimes when I get a Boston Cream, it is still warm when they hand it to me." It doesn't get any better than that.
Let's talk about flavours. If you're the sprinkle type, go from the Hawaiian Fruit; Like a classic? Have a Raised Chocolate; Feeling adventurous? Try the Apple and Spice or one of their Eclairs. I could go on and on, honestly, there's no such thing as a bad choice here.